Delta Gamma Sorority Name Tags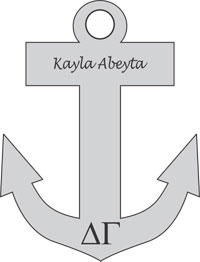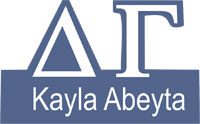 Anchor shaped sorority name tags are the most popular design that we provide for Delta Gamma Sororities. The two most popular colors are the silver with black letters and navy blue with white letters. However many different colors are available to choose from for your badges. If you want to go a bit more traditional we also offer name tags with the Delta Gamma sorority crest printed in full color or even a basic engraved tag with the DG Greek letters. If you are feeling a bit wild and crazy we also can print badges with one of our colorful background designs such as zebra or giraffe print in a multitude of hot colors! As you can see we can customize your badges to fit your needs. We offer any size, color, shape or design to make your sorority sisters stand out!
The easiest way to order your Delta Gamma sorority name tags is to email us with what you want on the badges. You can have just names or names and titles on the badges. If you have a specific font you would like, include that information in the email. We will then send you a proof of all the badges and how they will appear. This allows you to double check all the names and spellings so you can be assured that your order is correct when you receive it. We keep all artwork and orders on file so adding new recruits or replacing lost name tags is never a problem.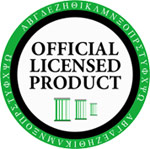 So give us a call today and get started on your way to receiving your custom designed Delta Gamma sorority name tags. We are officially licensed to sell Delta Gamma Sorority name tags.
Standard Shapes
Quantity
1-24
25-49
50-99
100+
Pin Backing
$5.79
$5.24
$4.99
Call
Magnetic Backing
$6.79
$6.24
$5.99
Call
Custom Shapes
Quantity
1-24
25-49
50-99
100+
Pin Backing
$6.99
$5.99
$5.79
Call
Magnetic Backing
$7.99
$6.99
$6.79
Call
PRICING INCLUDES ANY NUMBER OF LINES – ANY SIZE – ANY COLOR
Easy Ordering
Click here



(888)754-8337
If you have any questions about our Sorority Name Tags, please contact us today.